THE PINNACLE EXPERIENCE OF AOTEAROA
Experience the Flow of Nature
A guided glacier experience you will never forget!
We are proud to share with you the very best of New Zealand's glaciers.
Immerse yourself on a journey of discovery, in one of the most pristine places on Earth. Our friendly and experienced guides will share their knowledge of the glacier region, leaving you with a whole new appreciation for Kā Roimata o Hine Hukatere (Franz Josef Glacier).
Our tours are limited so be sure to book early!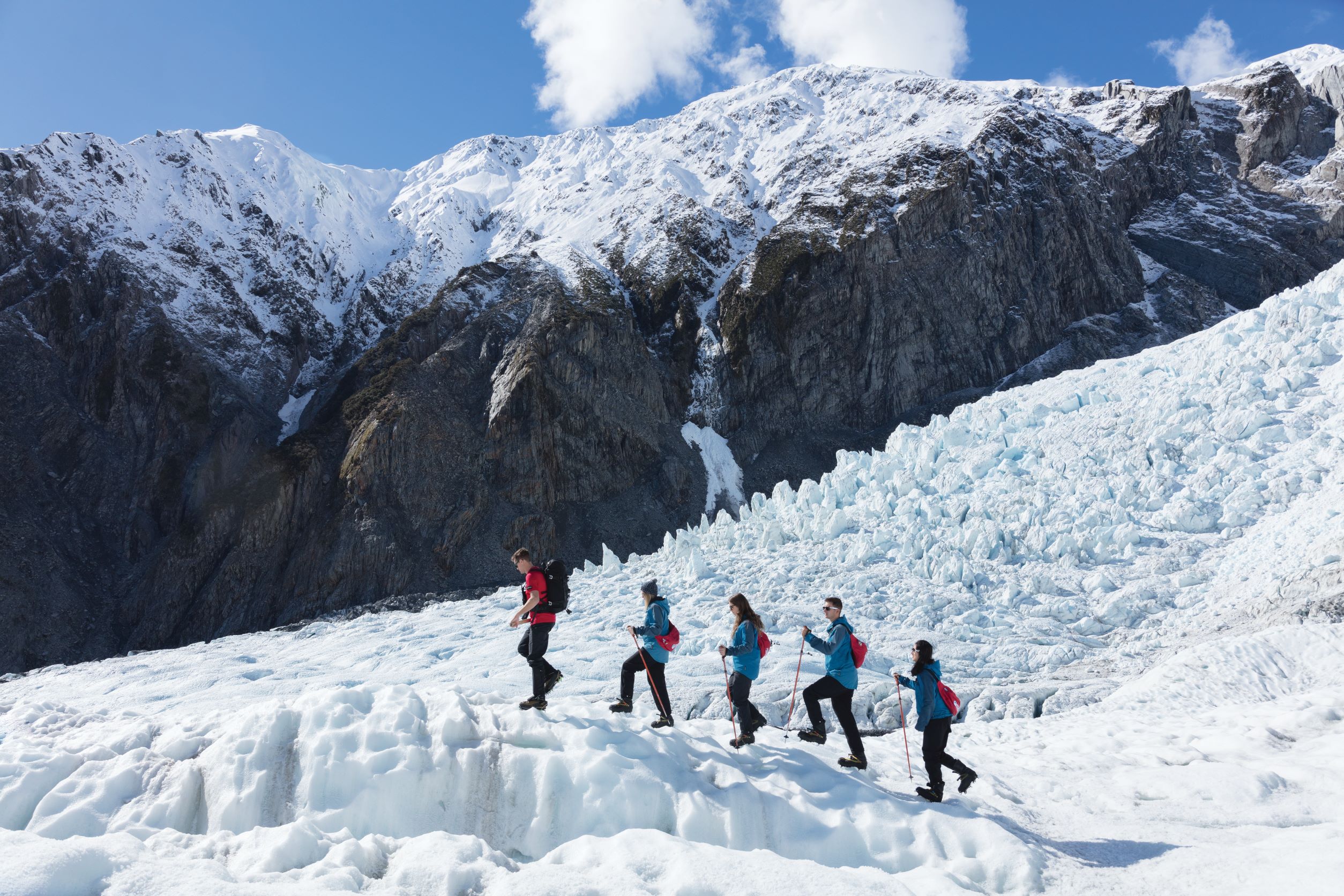 Glacier Heli Hike
After a short, thrilling flight over lush native rainforest, you will land on the Franz Josef Glacier, where your guide with an eye for the most spectacular ice formations, will lead you through the most awe-inspiring glacier scenery Aotearoa (New Zealand) has to offer.
Glacier Heli Ice Climb
Under the expert tuition of our experienced guides, we will introduce you to the exhilarating sport of ice-climbing, whilst still enjoying the spectacular scenery of the Franz Josef Glacier. Your guide will tailor the day to challenge novices and experts alike. No experience necessary.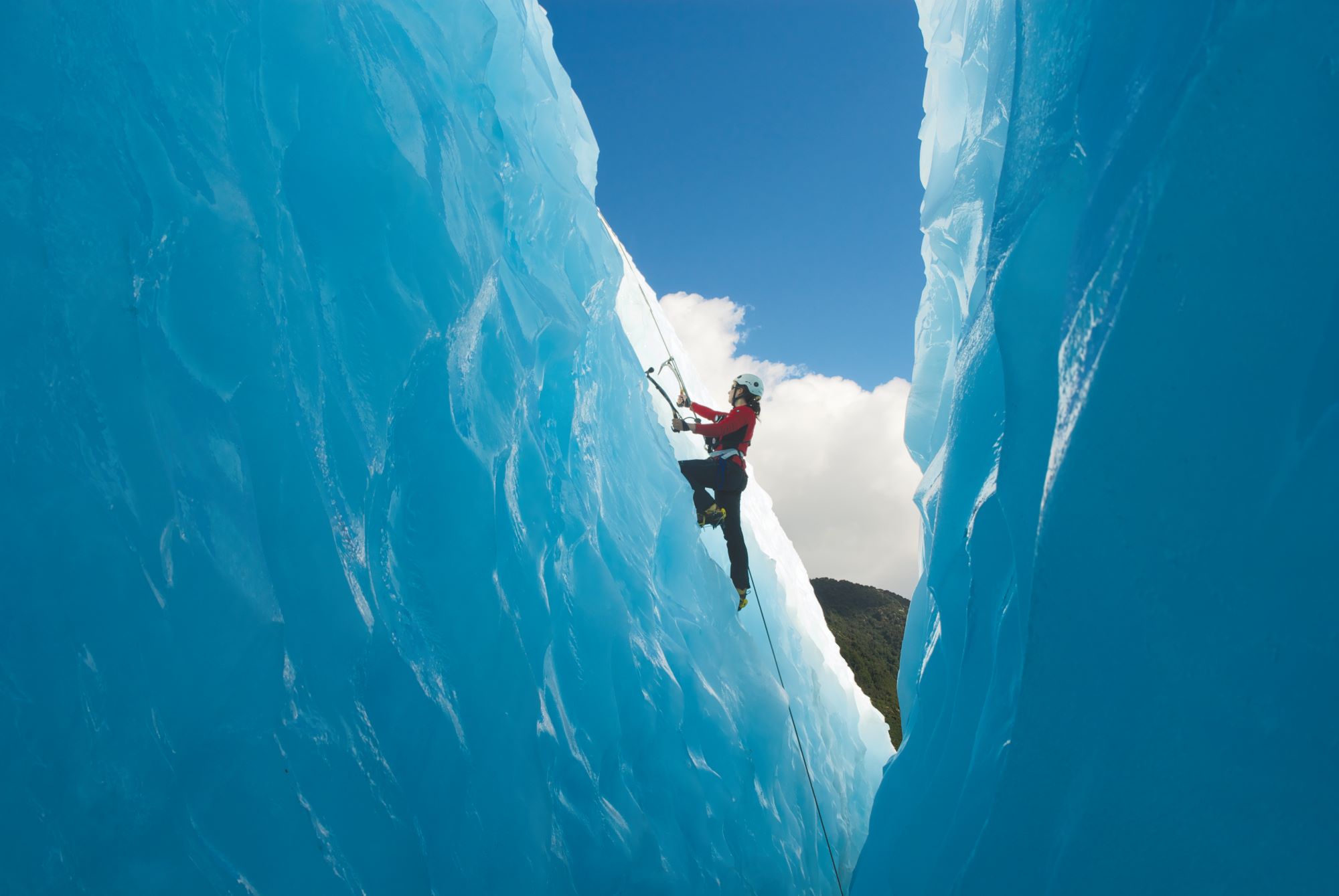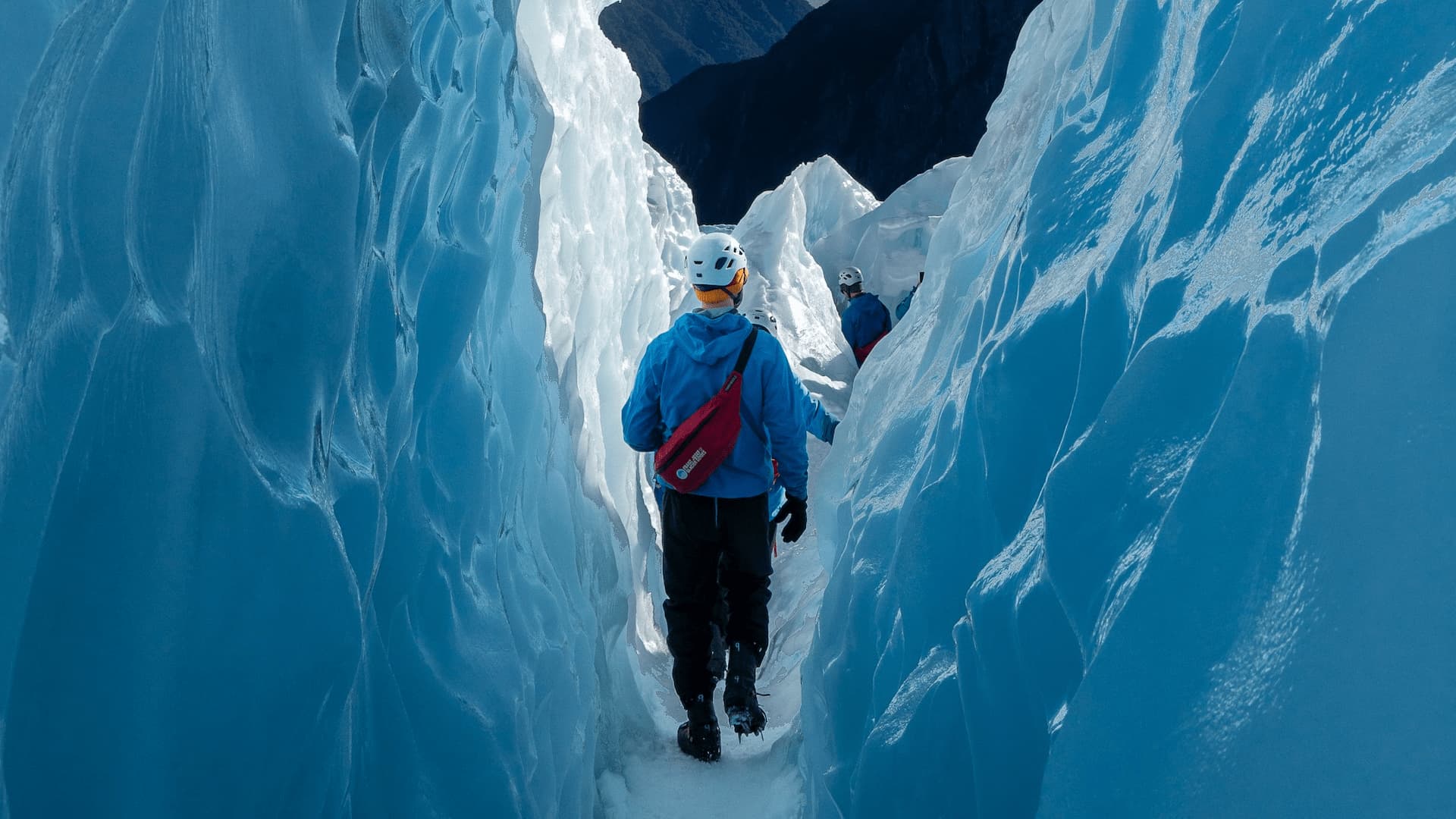 Franz Josef Glacier Adventure
The Franz Josef Glacier Adventure is perfect for those seeking a unique and bespoke glacier experience. With a longer scenic flight and lunch and drinks included, you'll spend more time on the glacier, exploring exclusive trails and glacial features with your guide. A truly unforgettable experience.
An Ever-changing Icescape
Find out what makes Franz Josef Glacier so special.